April News
Album Review of Bílá vrána
Read a beautiful review of our debut album Bílá vrána, which was released in 2016. It was published on the Slovak website Prorocker.sk. The reviewer, Michal Šnapko, also compares where we have musically moved since the release of Bílá vrána. It is definitely worth a read!
You can find the review on Prorocker.sk. Thank you!
Release of EP Atlantida
Due to our 14th anniversary, we have decided to release our first EP, Atlantida, again. This time, it will be available online on streaming platforms. You will be able to find Atlantida on our Spotify and Apple Music profiles soon.
If you don't want to miss the release day, you can pre-save the entire EP at this link.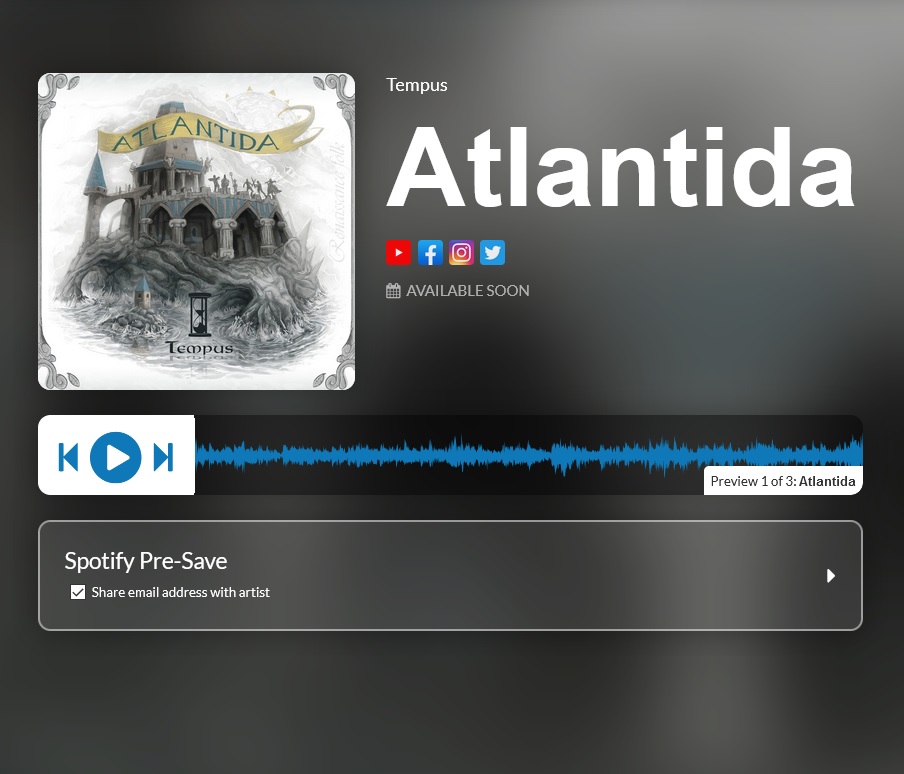 Interview for Rock the Folk Radio
German radio station Rock the Folk has asked us for an interview, and we said yes! Tomorrow, on April 29, 2021 at 8:00 PM, you can listen to an interview with our singer Linda Ravenna online at this link. The interview will be in English, and besides that, you can look forward to a complete overview of our work. Everything will be part of a one-hour program.